Timing Is Everything
Targeted Marketing Plan
Tax Minimization Plan
Primary Business Consultant
Exiting Business Ownership E4
At some point, the owner of every business will consider an Exit Strategy to cash in on years of hard work and investment. If you have a current interest in Exiting your business, or considering maximizing the value of your business for a future Exit, this is an excellent time to make your move.
Desire & commitment
There must be a strong desire and commitment that an ownership transfer actually takes place. Some businesses are just not salable. However, some good businesses never sell for reasons other than those caused by negative aspects of the business.
Going to Market
The most important ingredient is to assure that the business goes to market at the highest achievable price. Exiting your most important asset by securing a professional third-party Evaluation. Your Primary Business Consultant will coordinate the flow of information.
opinion of value
If the opinion of value does not meet your requirements, ask your Primary Business Consultant to explain the advantages of an Enhancement Plan. Your Primary Business Consultant will be there every step of the Exit process.
Price is right
If the Evaluation you have received reflects an appropriate price to meet your needs, then it's time for you to investigate the most successful method of Exiting business ownership, which is known as the Targeted Marketing Plan.
"Dr. Cochran helped us with our Exit Strategy. The Evaluation came back very positive and we were able to find the right buyer after only 6 months on the market. A big thank you Dr. C."
- Karen & Brian P.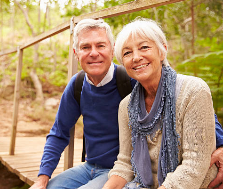 "We learned more about the four cycles of business ownership from the team at Cochran Consulting than we could have expected. Today, we are financially secure due to our Exit (E4) from business ownership."
- Tina & Otis A.