What is an Enhancement Plan?
The Assessment
Planning
Implementation
Enhancing Business Ownership E3
A successful Business Enhancement Plan is the plan of action that accomplishes the needed objectives indicated in the Evaluation Report (E2). Our Primary Business Consultant will lead in the design of this plan and monitor each step in the accomplishment of increased cash flow and higher ultimate value.
The assessment
What is the true value of:
Future Growth Planning
Family Succession
Buy-Sell Agreements
Estate Planning
Acquisitions
Partnership Agreements
ESOP
Planning
Once a completed assessment is done then it is time to have a planning meeting. This is a great time to go over the report and go through the recommendations and prepare the company and leadership for the implementation process.
Implementation
This is where the change takes place. This is where you begin to see the benefit of time and effort addressing issues. The Hawthorne Effect. This concept simple states that any particular item that you choose to give attention automatically shows a 15% increase or reduction.
Coaching
Coaching is the best way to develop behavior that is continued past the point of initial discussion. Things such as better record systems and the reduction of unnecessary expenses, potential profit drains, and the cash flow strains of cyclical income can be addressed.
"Cochran Consulting has helped us for the last five years. Our Enhancement Plan helped us grow our business and eventually exit comfortably. Using a Primary Business Consultant was our best decision."
- Annie & Pepper J.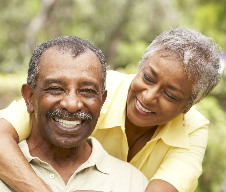 "I learned more about the true value of my business and how to grow it from the team at Cochran Consulting than I could have expected. Today, we find our company in a great position to Exit."
- Maria P.