An acquisition based on an underlying strategy is much more likely to succeed than one that results from an impulsive reaction to an "attractive" opportunity. Developing a strategy and implementing a proactive acquisition program is what Cochran Consulting is all about. A merger or acquisition transaction often represents a defining moment in a company's development.
This catering company provides personalized catering services for festivals, street fairs, concerts, corporate events, fund raisers, private parties, or any other special event needs. Excellent opportunity with great cash flow.
Offered for sale are the assets of a well-established, growing home staging & decorating company in Northern California based out of Chico, California. With double digit growth the last three years, with a SDE of $133,000 on revenues of $270,000.
We are a 20 year old Solar Sales and Installation Company incorporated in California since 2007. We specialize in both large solar contracts and residential installation and repair with business that flows continuously using little to no advertising.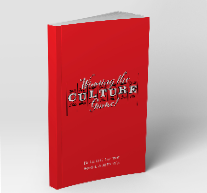 This Fence Company has been in business as a fence contractor for more than 20 years and they have more than 30 years of experience in the fence industry. This provides them with the expertise to create a fence that meets your needs and improves your property.